Regular price
$46.00 USD
Sale price
$46.00 USD
Unit price
per
Sale
Sold out
Large wooden board used to teach numbers to 20, including the place value of teen numbers. Blocks can be purchased separately.
Grade Level: K and 1
Concepts Explored

Numbers 1-20 and Addition/Subtraction
Materials

Our products are made of heirloom quality wood and can be passed from generation to generation. Products are finished with either a clear protective coating or paint. Each coating has been stringently tested for safety and exceeds US safety standards.
Shipping & Returns

Our current lead time is 2 weeks.

However, we are still affected by the Covid-19 supply chain issues.

You have 30 days to return any new, unopened items. Customers credited for products, but are responsible for return shipping and handling.
View full details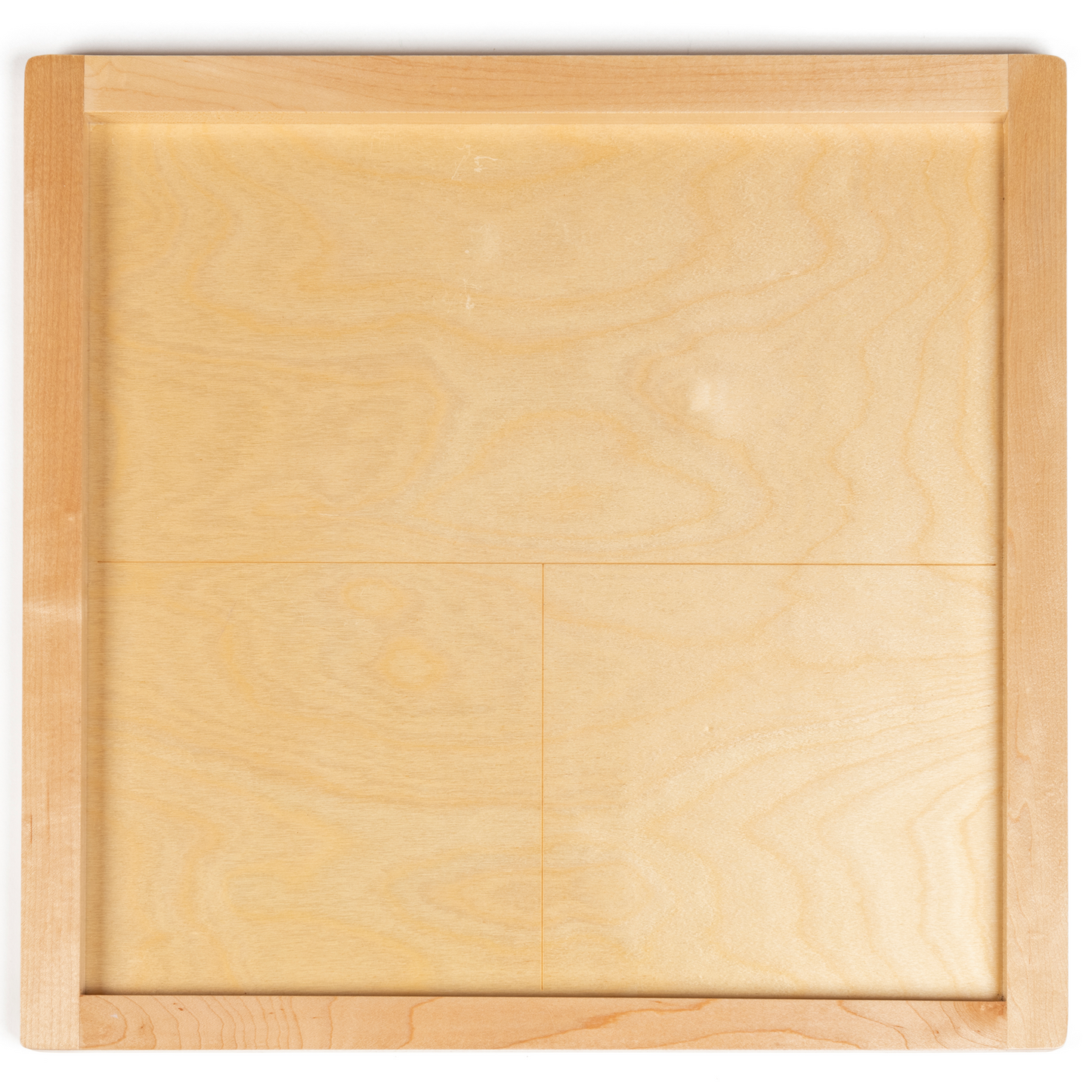 Teaching with the 20 Tray
The 20-Tray demystifies the difficult teen numbers by demonstrating that the sequence and concepts they have internalized regarding numbers 1 to 10 extend to higher numbers, as well. Children discover that the numbers 11-20 are made of ten and some ones, and that the combinations of ten apply to make combinations making twenty e.g. (4+6=10, so 14+6=20).
The 20-Tray is used to demonstrate:
Understanding of teen numbers
That all teen numbers are made of a ten and some ones
Counting forwards and backwards within 20
Fluency with adding 10 and 9 to any number
Combinations of 20
Building the 20-Stair
Children discover the role of 10 in each teen number as they build the stair from 1 to 20. They name the blocks in each step, such as 10 and 5, and then give their sum, 15. In this way they all understand the composition of each number from 11 to 20.