Regular price
$55.00 USD
Sale price
$55.00 USD
Unit price
per
Sale
Sold out
Wooden board which concretely illustrates place value within 100, encouraging students to build numbers using tens and ones. Used to teach place value to 100, addition and subtraction of two-digit numbers (including regrouping). Sold without blocks, although it requires ten 10-blocks and ten 1-blocks.
Grade Level: 1, 2, and 3
Concepts Explored

Numbers 1-100, Addition/Subtraction, and Regrouping
Materials

Our products are made of heirloom quality wood and can be passed from generation to generation. Products are finished with either a clear protective coating or paint. Each coating has been stringently tested for safety and exceeds US safety standards.
Shipping & Returns

Our current lead time is 2 weeks.

However, we are still affected by the Covid-19 supply chain issues.

You have 30 days to return any new, unopened items. Customers credited for products, but are responsible for return shipping and handling.
View full details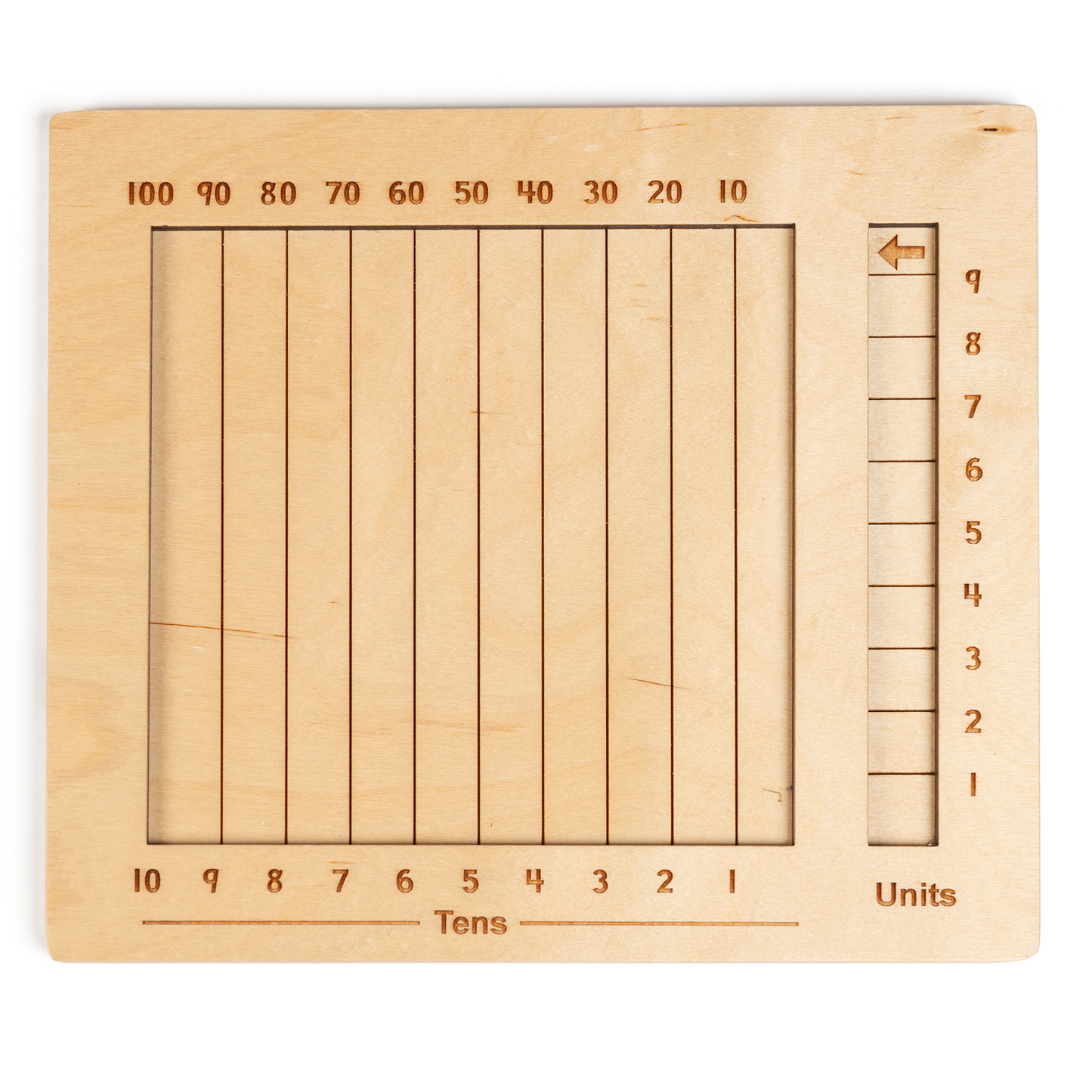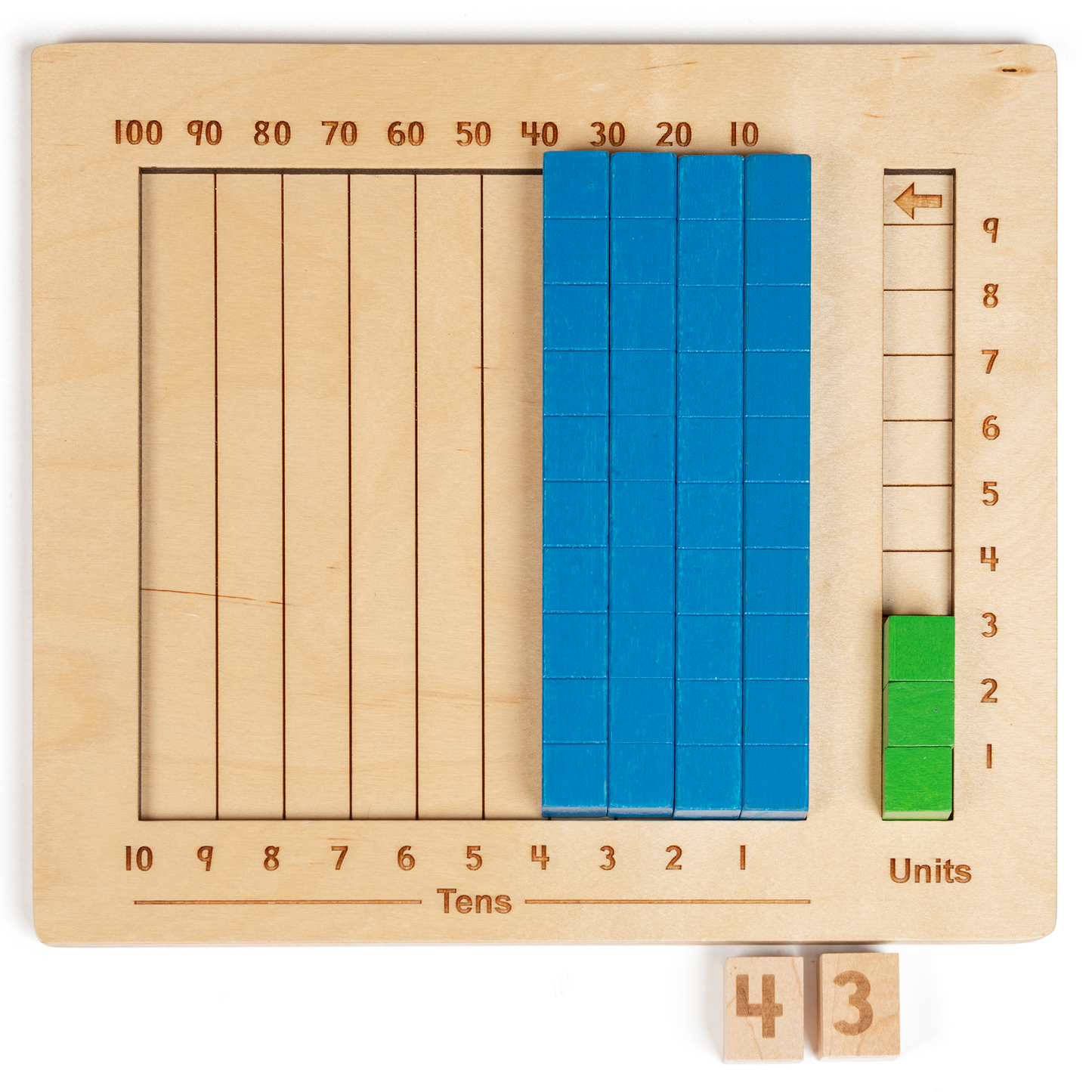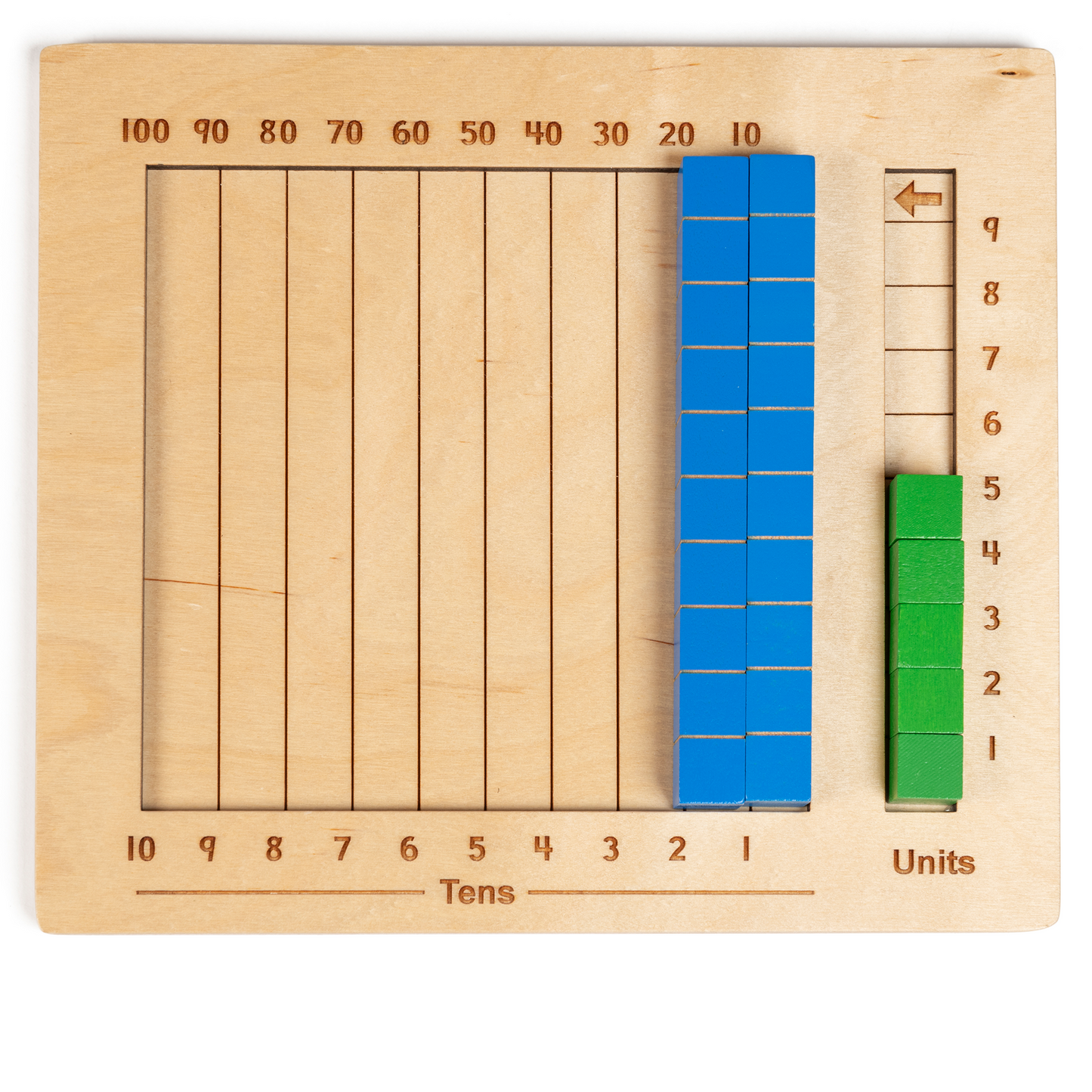 Teaching with the Dual Board
Teaches place value; addition and subtraction of 2 digit numbers; regrouping; multiplication of 10, 9, 8, and 5.  It is often difficult to demonstrate to students the idea of regrouping. The structure of the Dual Board demonstrates easily that ten ones creates another ten – you physically run out of space for ones – and forces children to regroup them (or exchange them) for a ten-block.
The Dual Board is used to teach:
Place value in 2-digit numbers
Addition and subtraction of 2-digit numbers
Regrouping
Multiplication
Building 2-Place Numbers in the
Dual Board
Children build a 2-place number, such as 28, by putting two 10- blocks and eight 1-blocks (single cubes) in the Dual Board. Then they measure the number by placing the blocks in the number track. This gives them both the cardinal and the ordinal aspects of numbers. The Dual Board helps children see the structure of 2-place numbers. The number track helps children see where numbers come in the number sequence.